STOVAX Wood-Burning, Electric and Multi-fuel Stoves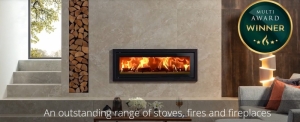 .
An outstanding range of stoves and fires
Stovax & Gazco manufacture wood-burning, multi-fuel, gas and electric stoves and fires. The Stovax Group is the UK's largest stove producer with a range of designs from contemporary to traditional to suit everyone's requirements.
Stoves
Stovax offers a wide selection of stoves with options for traditional and contemporary tastes. Whether you are looking for wood burning, gas or electric, cast iron or steel with various sizes and colours available and even boiler options you are bound to find the perfect stove for your home.
Contact us for latest prices, sales and service:
01295 211 790
GAZCO Yeoman Electric Stove
CL3
>>

STOVAX County 3 Multi-fuel Stove
735-437
>>

STOVAX Futura 5 MultiFuel Stove
Futura 5

>>
STOVAX Gazco Chesterfield 5 Electric Stove
.
>>

STOVAX Stockton 5 Multi-fuel Eco Stove
721-750
>>
STOVAX Studio 2 Free-standing Gas Fires
.
>>
STOVAX Studio Air 2 Freestanding Wood Burning Fire
726-181
>>

STOVAX Vogue Midi T Electic Stove
.
>>