Trending at FN Pile and Sons:
** We are now open until 2pm on Saturdays **
There's still time to get your powered garden equipment serviced and ready in time for Spring. Click on our Winter service link below to find out more and book online!
We've got the latest NEW SIHL range of Cordless, Petrol and electric Lawnmowers in stock now ready for the summer of 2019!. For more details click here for New Stihl Lawnmowers Keeping your lawn healthy can be a lot of hard work. The Husqvarna Automower isn't just a lawnmower. It's a robotic concept that does the work for you without your supervision, around the clock.To learn more click here for Husqvarna Automowers
Don't miss out on our latest 2019 Last Chance to Buy offers on Limited Stock Lawnmowers, Hedge Trimmers and more!! To find out more click here for Last Chance Offers
We have a large fast turnaround stock of used garden machinery, so if you're after a used machinery bargain then
click here to visit our Ebay Store
We specialise in servicing and repair of all makes of garden machinery, chainsaws, strimmers, brushcutters and mowers. We offer mower servicing from just 77 GBP, strimmer servicing from 70 GBP, Ride on mowers serviced from just 245 GBP, Cylinder mowers serviced from 130 GBP, Chainsaw and Hedgetrimmers service for 80 GBP, Blower/Vacs service for 55 GBP, ATVs and cultivators POA.
FREE EASY PARKING AND LOADING FACILITIES ON SITE
Opening Hours: Monday to Friday 08:00 to 17:00. Saturday 08.30 to 14:00. Closed Sunday.
For attended out of hours service please call: 01295-690522



Our winter service offers have now started! To learn more about Winter Servicing for your machinery and book online with Free Collection and Delivery click here
For Mantis Service offers: click here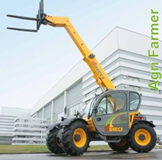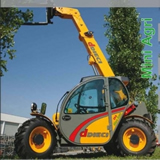 If you are looking for a new Telehandler Machine why not consider a Diesi Telehandler? Diesi manufacture a wide range of Telhandlers from the Mini Agri throught to the 21 Tonne Hercules. The Agri range now includes a range of pivot steer machines. With a huge range of capacities and configurations and innovative design features and integrated CanBus control systems, coupled with the latest Tier 4 low emmission engines Diesi bring you all the advantages of modern technology and design.