TORO Lawn Mowers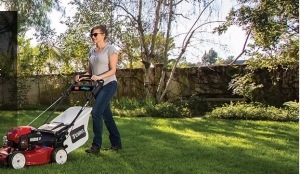 Walk-behind
Self-propelled
Push
Petrol and
Electric lawn mowers.
Why choose Toro's Lawnmowers
With roots dating back to 1914, Toro was built on a tradition of quality, long lasting products and innovative features to make your mowing experience and caring for your lawn easier. Toro's line of walk-behind mowers offer battery powered self-propelled mowers, mulching mowers that fertilize as you cut, and 30" wide-cut mowers to help you finish your lawn faster.
Discover the POWER OF EASY with features designed to fit your unique mowing needs.
Contact us for latest prices, sales and service:
01295 211 790
TORO 21690 53 cm Super Recycler Self Propelled Petrol Lawn Mower
21690
>>
TORO 48cm Petrol Steel Deck Recycler
20952 Recycler®
>>
TORO 48cm Steel Deck Recycler
20950 Recycler®
>>
TORO 53 cm AutoMatic Drive System® Electric Start Super Recycler® Lawn Mower
21691
>>
TORO 53 cm Heavy-Duty Recycler Mower
22291 Recycler®
>>
TORO 53cm Petrol Super Recycler ES
Super Recycler® 20797
>>
TORO 53cm Super Recycler
20792 Super Recycler®
>>
TORO 55cm All-Wheel Drive Steel Deck Recycler
20960 (21766) Recycler®
>>
TORO 76 cm Blade Brake Clutch Timemaster® Lawn Mower (21810)
21810
>>
TORO HoverPro Mowers
400 - 02615
450 - 02612
500 - 02604
>>
TORO SMARTSTOW®
20961
20965 / 21768
21863
>>
TORO TurfMaster™ Mower
22205TE
>>